On Wednesday, September 6th, 2017, NAIFA ClientCast® by Real Wealth® will be supporting the Give Kids The World organization in Orlando, FL. Give Kids The World Village is an 84-acre, nonprofit resort in Central Florida that provides weeklong, cost-free vacations to children with life-threatening illnesses and their families. We invite you to join us on September 6th in helping fill a 3-4 hour volunteer shift at the Village. Shifts begin as early as 7am and go until 10pm, and include fun activities such as serving ice cream, greeting families, driving the village train, photographing families, serving popcorn at the movie theater, among many others! Please express your interest in participating by filling out this form. We will then organize a schedule and transportation for our volunteers and provide you more details as we get closer to the date.
Let's keep this fun train going! Register for the
and hang out with us all weekend!
More about Give Kids The World:
WHO WE ARE AND WHAT WE DO
Give Kids The World Village is an 84-acre, nonprofit resort in Central Florida that provides weeklong, cost-free vacations to children with life-threatening illnesses and their families.
The Village and its community partners provide children and their families accommodations in fully-furnished villas, transportation, tickets to theme parks, meals, daily entertainment and much more.
Each year 27,000 children in the United States are diagnosed with a life-threatening illness. Half of all children eligible for a wish through a partnering wish-granting organization choose to visit Central Florida and its collection of theme parks and other attractions.
Our goal, quite simply, is to provide everything these deserving families need to make their trip the vacation of a lifetime. Since 1986, more than 154,000 children and families have had their dreams fulfilled in a whimsical Village unlike any other place on earth.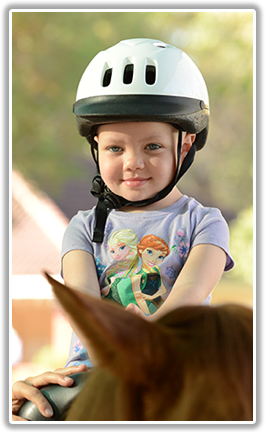 Our Story
The story of Give Kids The World begins with a little girl named Amy, a wish, and the desire of one man to make that wish come true.
Amy had leukemia and a wish to visit Orlando's theme parks. To facilitate this wish, a respected hotelier was asked to provide a complimentary stay for Amy and her family. Although the hotelier gladly obliged, the remainder of Amy's travel plans took too long to arrange, and her wish was never granted. Time simply ran out, and Amy had passed away.
This unfulfilled wish inspired the hotelier to make a vow that no child in need would ever be failed again. That man was Henri Landwirth, and his desire to ensure that Amy's story would never repeat itself is a mission Give Kids The World has fulfilled since 1986.
The Village
Landwirth enlisted the support of colleagues in the hospitality and tourism industries to assist him in bringing these special families to Central Florida within 24 hours if need be. He called the project Give Kids The World, because that is just what he intended to do – provide magical experiences with a vacation that means the world to children with life-threatening illnesses and their families.
As the program expanded and the number of families continued to grow, it was apparent that Give Kids The World would need to create a place that could better serve the needs of our families. In 1989, the gates of Give Kids The World Village opened and what once was a dream was now a 31-acre reality.
Today the Village is an 84-acre resort with 168 villa accommodations, unique entertainment attractions, whimsical venues, and fun activities for children of all abilities.
With the help of many generous individuals, corporations and partnering wish-granting organizations, Give Kids The World Village has welcomed more than 154,000 families from all 50 states and 76 countries.
IMPACT OF THE VILLAGE
When a child is diagnosed with a life-threatening illness, a family's life changes forever. They face an obstacle course littered with doctor appointments, painful treatments, overwhelming expenses and endless worry.
Parents who would do anything to see their child smile are forced to say "no" because of the risks and limitations the disease imposes. Energy vanishes, hope fades, and free time slips away.
But when a family arrives at Give Kids The World Village, they quickly realize that this is a special place. Requests are granted and limitations are eliminated: "Yes, you can have ice cream for breakfast.  Yes, wheelchairs are allowed in that pool. Yes, you can ride the train, again."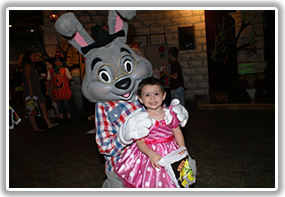 During the day, they visit world-famous attractions and theme parks of Central Florida.  In the evening, they return to a Village teeming with themed parties, events and surprises.
Each day offers an amazing experience: singing on stage at our weekly "Village Idol" talent show; riding a horse at Keaton's Korral; or playing the world's largest CANDY LAND game at Matthew's Boundless Playground. Parents see their children smiling and laughing – things that they haven't done in weeks, months, even years.
A trip to Give Kids The World Village gives families time together, inspiring a renewed sense of hope and happiness that lasts long after they return home. In a very real sense, the Village offers the gift of time – time away from the burdens of everyday life and time to rediscover the joy of simply being together.